Hello!
As some of you know, we with Kasarov created pack of adjusted commander portraits for the CoH2. More detailed information you can find there:
https://www.coh2.org/topic/105654/adjusted-commander-portraits
Question is simple. If it was possible, do you want to see them in the game?
Some commanders will be updated to match with new ability roaster, since announced commanders patch is huge.
Some comparison pictures, created by Sander93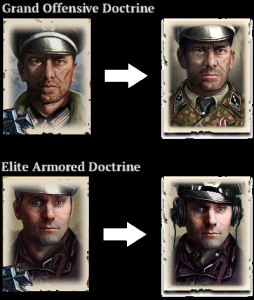 Main goal - standartisation in location, colors, and used assets on the portrait, so you can clearly recognise type of the commander.
Here are two examples with Tiger and Guards commanders. As you can see, they now have a standardised look (coat/cape) for the key commander ability/theme.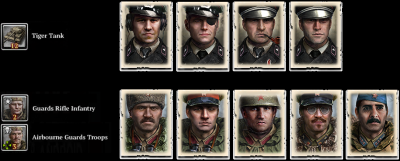 This thread is for vote.

Thank you!