Jump back to quoted post
5 Jun 2018, 15:25 PM
Rosbone

Have a contest and they will come...

on another note, does SiphonX have stats on how much the new 2v2 maps are being played?
I thought I make a new post here rather than posting in the 4v4 thread

Here are the number of 2v2 automatch games per map that I found with my extraction script between 11th of April and the 7th of April (note, I did exclude the time up to the 11th of April because I found that after release new maps do get a somewhat of a bonus, which seemed to wear off over time; so the numbers below are reasonably stable).
Total number of games: 130364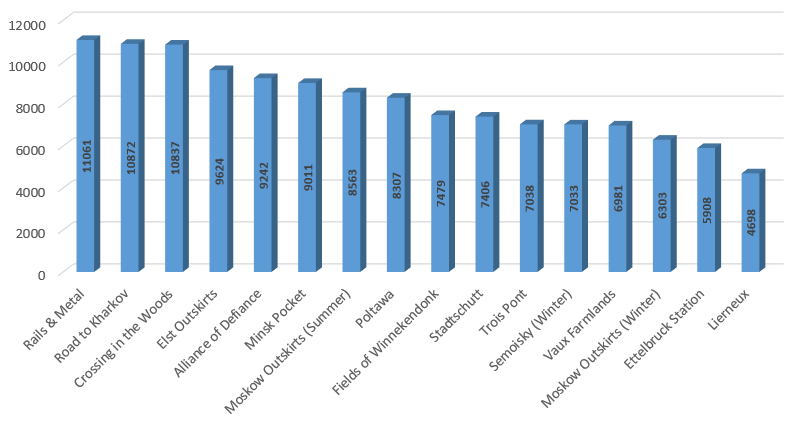 ...and then there was one game on "The Don"
Edit: In case you are wondering how I get those, check out
this article
.