Alright, I guess I am the only one that has this issue, and it is not even about the gameplay aspects but rather the visuals.
Now, the map generally looks great, placement of details, objects, splats and everything is awesome, several leagues ahead of what I could pull off.
However, what sticks out for me negatively every time I see match played on that map is that - in particular in the center - there are several rounded or even circular features that simply don't look like anything that would exist in the real world. Ever. Always breaks the immersion for me.
Examples:
Why are the fences round? Nobody would build them like this...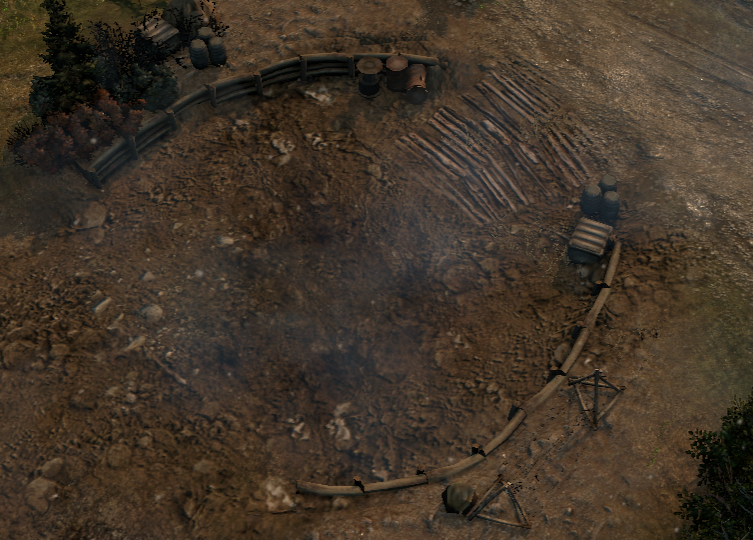 And then there are several of these things on the map. What are those? I figure defensive works of some sort? Why are those round? I get slit trenches, but why would you build something round like this? If they are defensive positions of some sort, I figure the sides with the timber is supposed to be the side that you take cover behind and fire from. However, several of those timbered walls face trees/obstacles/something, so...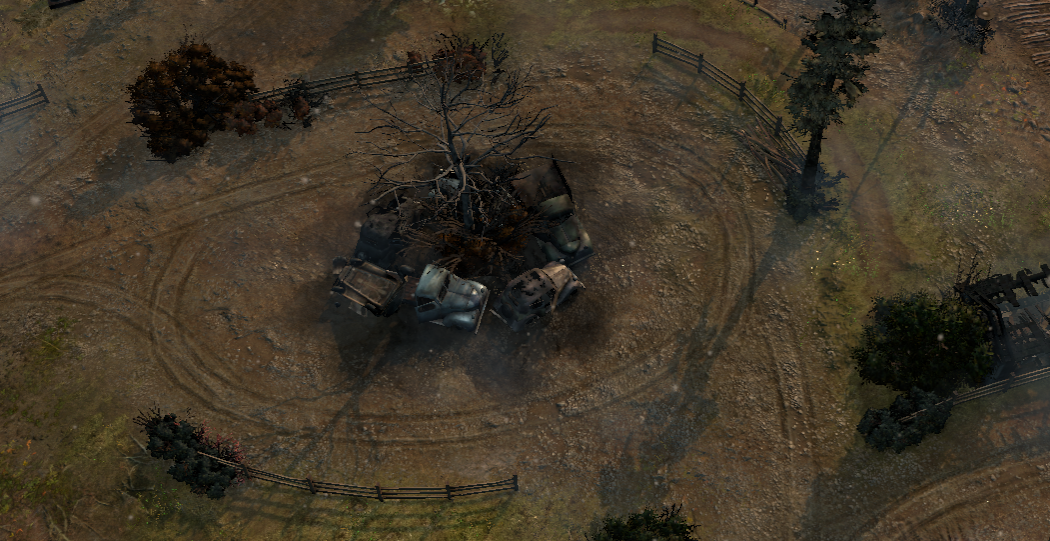 How would this be a thing? So, there is a tree in the middle of nowhere that for some reason the local farmboys like to drive around in circles at times? And this seems to be regular thing, the farmers around that place even built their fences elliptically (why?) around it?
If there would be one of these, ok. But the center of the map is packed with these circly thingies. Is this an hommage to crop circles or something?

Again, overall great and popular map, and nobody cares but me, so whatever...