The most vetoed map. Period. But why?
In my mind it is two related things:
A. The fuels are far to the sides of the map.
B. There are mines everywhere in the mid.
These two things work together to split the map in two. You end up with two separate 2v2 games in a 4v4 setting.
I thought making this fun to play would take a huge amount of changes. But it actually needed the least amount of changes of all the maps I have looked at.
1. Removed all of the mines to make players want to play in the middle.
2. Moved the fuels to the middle to draw play and be more contested.
3. Moved center VP south a little and created new pits to balance. Should just redo the center to keep a single line of "Westwall"?
4. Moved southern mid building to center of map for balance.
5. Opened walls into industrial area to create more East/West play since armies will be more central located now.
6. Added a sight blocker between full health building and right side VP to aid flanking.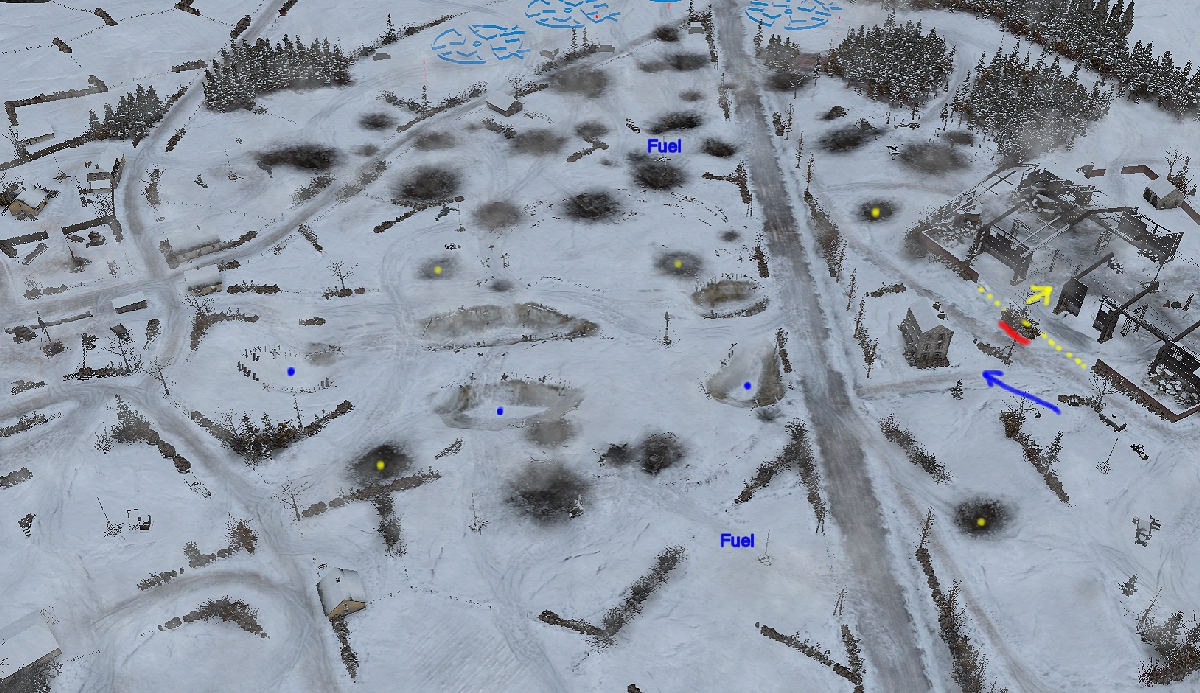 7. Removed the extra territory point in the north west. Each side now has 5 territory points.
8. Swapped the munitions to the sides to reward players for pushing the sides.
9. Removed a shed and opened a wall by the north repair station to make flanks easier.
Another major improvement would be to open the fences around the left side VP. Armies tend to bunch up around the VP and are vulnerable to flanks. But there are too many fences to get around to flank.