After the
Numerical Veterancy Description Mod
, it's time to replace it with the
Better-Info-Mod
.
Shout-out to jamesjamozo
for bringing us all of this information directly into the game's UI.
What is it and what does it do?
The "mod" is basically just a rewritten text file. Each text entry in the game has a unique key ID in that text file, and the associated text has been edited to be actually useful.
Company of Heroes 2 is a game full of units, abilities and mechanics. However, the UI's explanation of these is often vague or outdated. This leads to the fact that hardly anyone looks at the descriptions more than once, and those who want to know more details has to do research outside the game with sources that are often outdated themselves.
The mod takes descriptions of abilities, veterancy changes, units, build time, upgrades, aura buffs, damage dealt, etc. and replaces them with the most accurate, comprehensible values possible.
Now you will get accurate and actually helpful information by hovering your mouse over the respective icon, veteran star or unit descriptions in the lower part of the screen.
Here are some examples: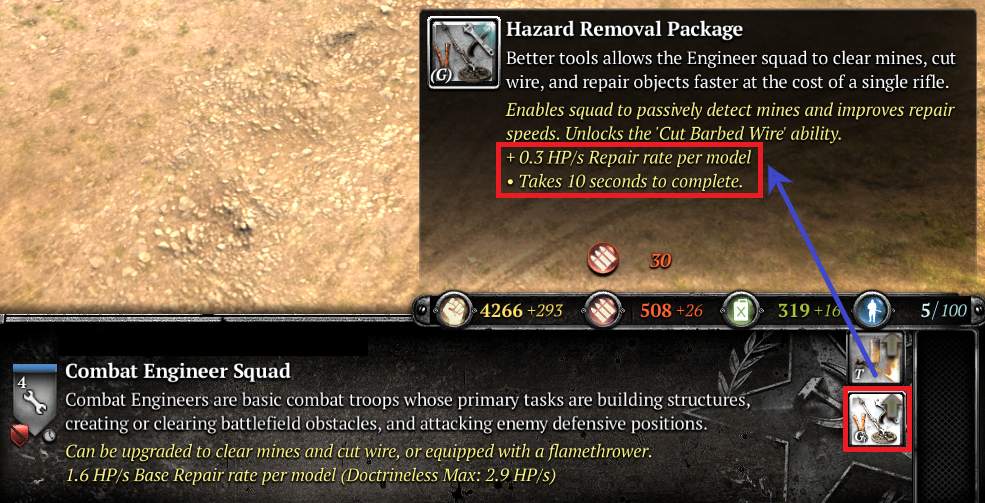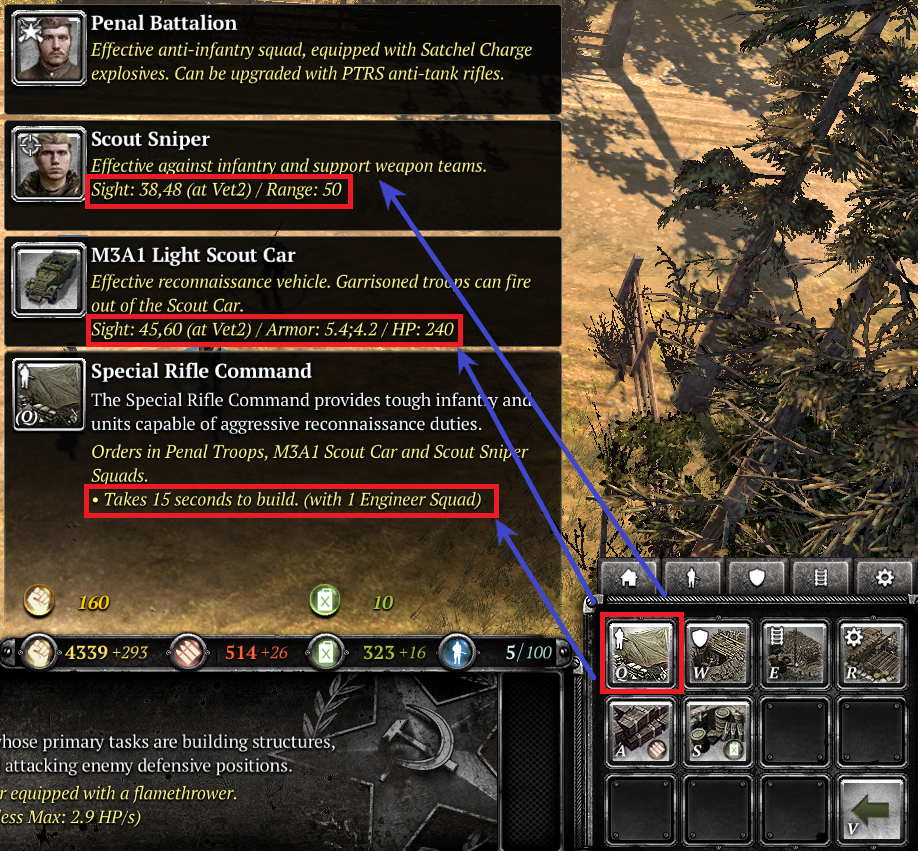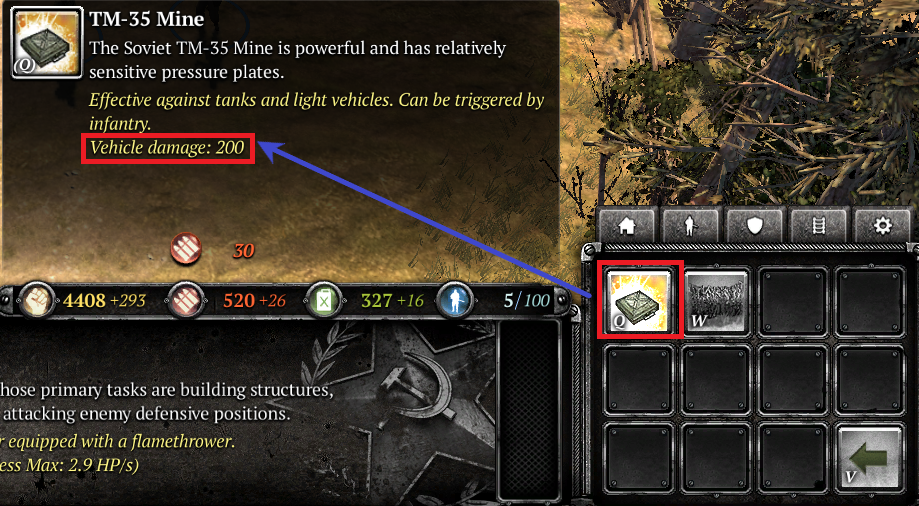 List of changes for v1.1:
Shows more detailed unit veterancy descriptions (i.e. an up-to-date Numerical Veterancy Description Mod).

For vehicles, shows armor values, health points and weapon range (if beyond default). Also shows damage and penetration (near-far) values for tanks.

For team weapons, shows penetration and range. Also shows damage and Penetration for artillery, mortars and anti-tank guns.

Additional detailed descriptions for most skills, commander abilities, upgrades and aura buffs (small portrait icons).

Shows the sight range of infantry and light vehicles (if beyond default 35m Range).

Shows the repair rates of engineers and and their upgrades (minesweepers, etc.).

Shows explosive damage of mines, snares and anti-tank weapons. It also shows the penetration of anti-tank weapons used by infantry.

Shows the (de)capture rate (if higher than 1.0) for infantry and light vehicles.

Shows build times for tech upgrades and base buildings.

Elpern
did a showcase video of how to install the mod:
Where to download?
URL:
https://github.com/Mithiriath/coh2_better-info-mod#download
Feedback? Contribution?
If you find a typo/error, see information missing, have other suggestions, or want to help to translate the mod for another language, please don't hesitate to contact me. You can reach out in two ways:
FAQ
Can I play with it on multiplayer? Yes, no risk of ban for using it.

For which languages is available? For now, the Better-Info-Mod is only for English, German and Russian (thanks to Osinyagov). Spanish languages (thanks to 3nder990) are up-to-date but only for Numerical Veterancy Description Mod part.

Can I use the English file even if my game is installed in another language? Yes.

How do I install the mod? For help watch Elpern's video above or on Github.