Overall not a bad map. Things I would change:
The first few things are just to make pathing and flanking in the early game easier.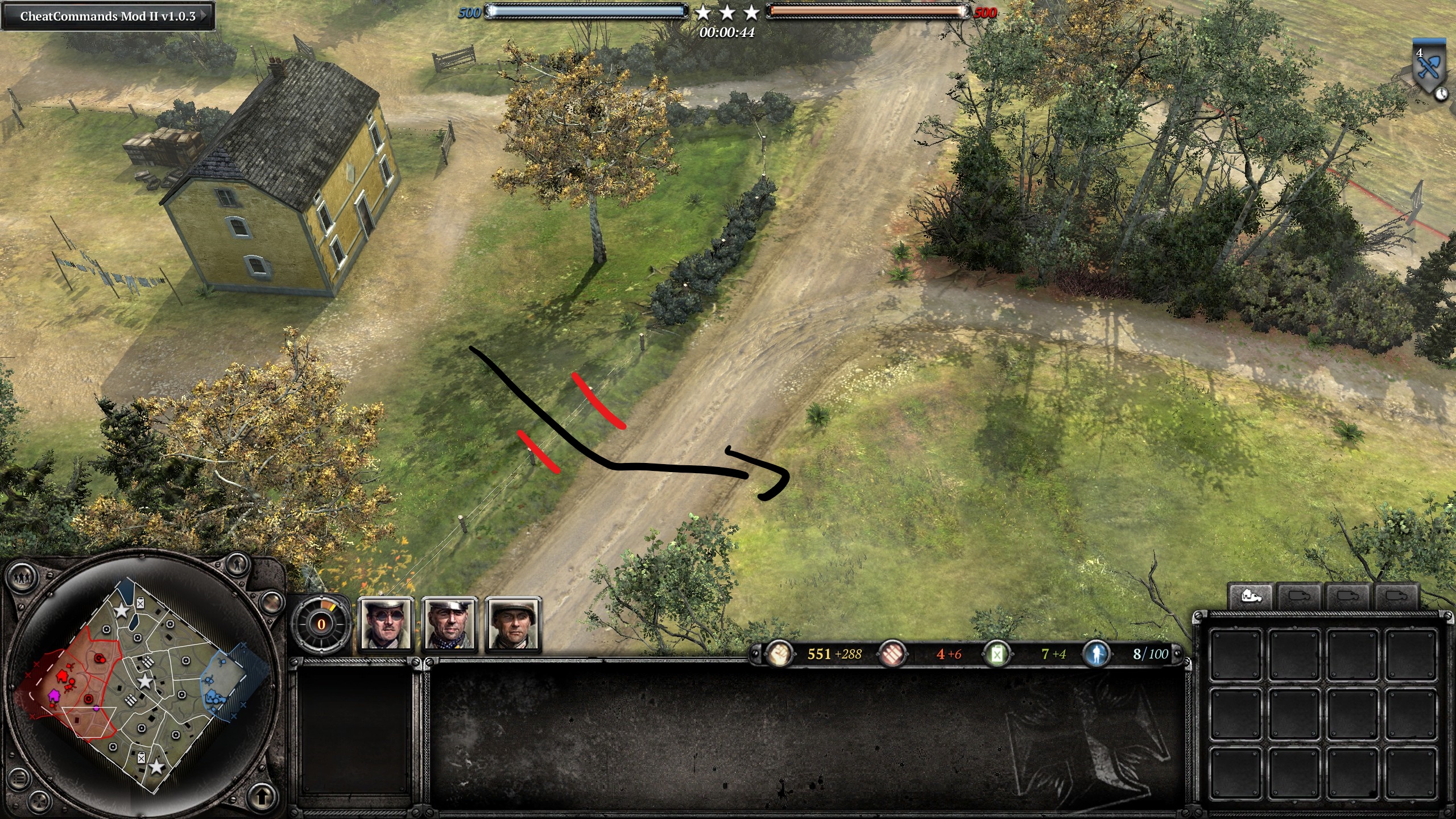 The southern house on the fuel is too powerful. So creating new ways of attacking it would reduce its power without getting rid of it completely.
The green box stands for sight blocking bushes so it has one weak point and can be flanked from the east with flamepios nades etc.
Also, you can contest the victory point without getting suppressed by an mg in the house. I would also damage it slightly so it has reduced health (goes against the theme of the map but I can't think of another option).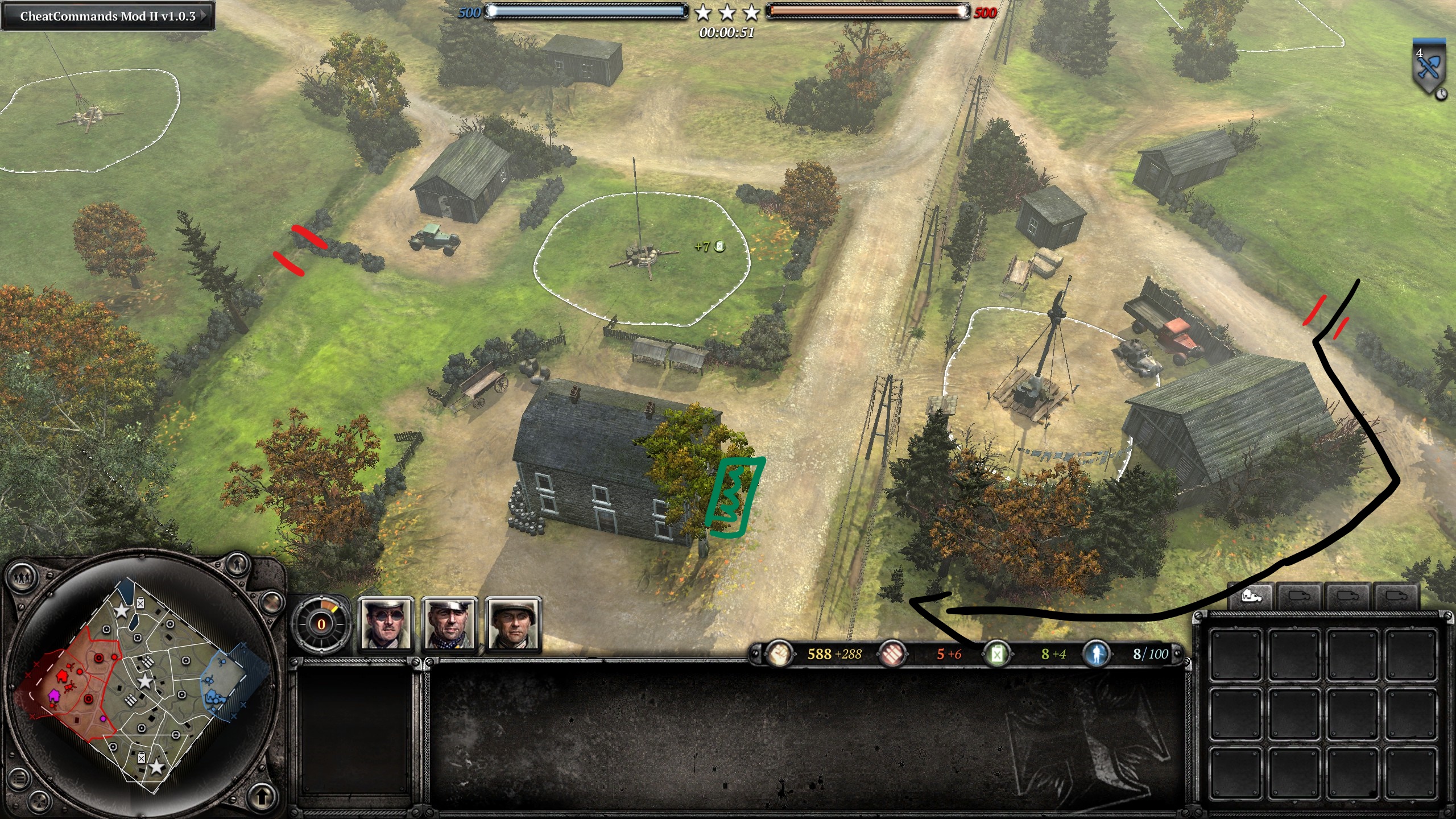 The last one is to clean out mid a bit, so by the late game every side has equal opportunity to attack. So removing the small shed would clean up pathing and open mid up.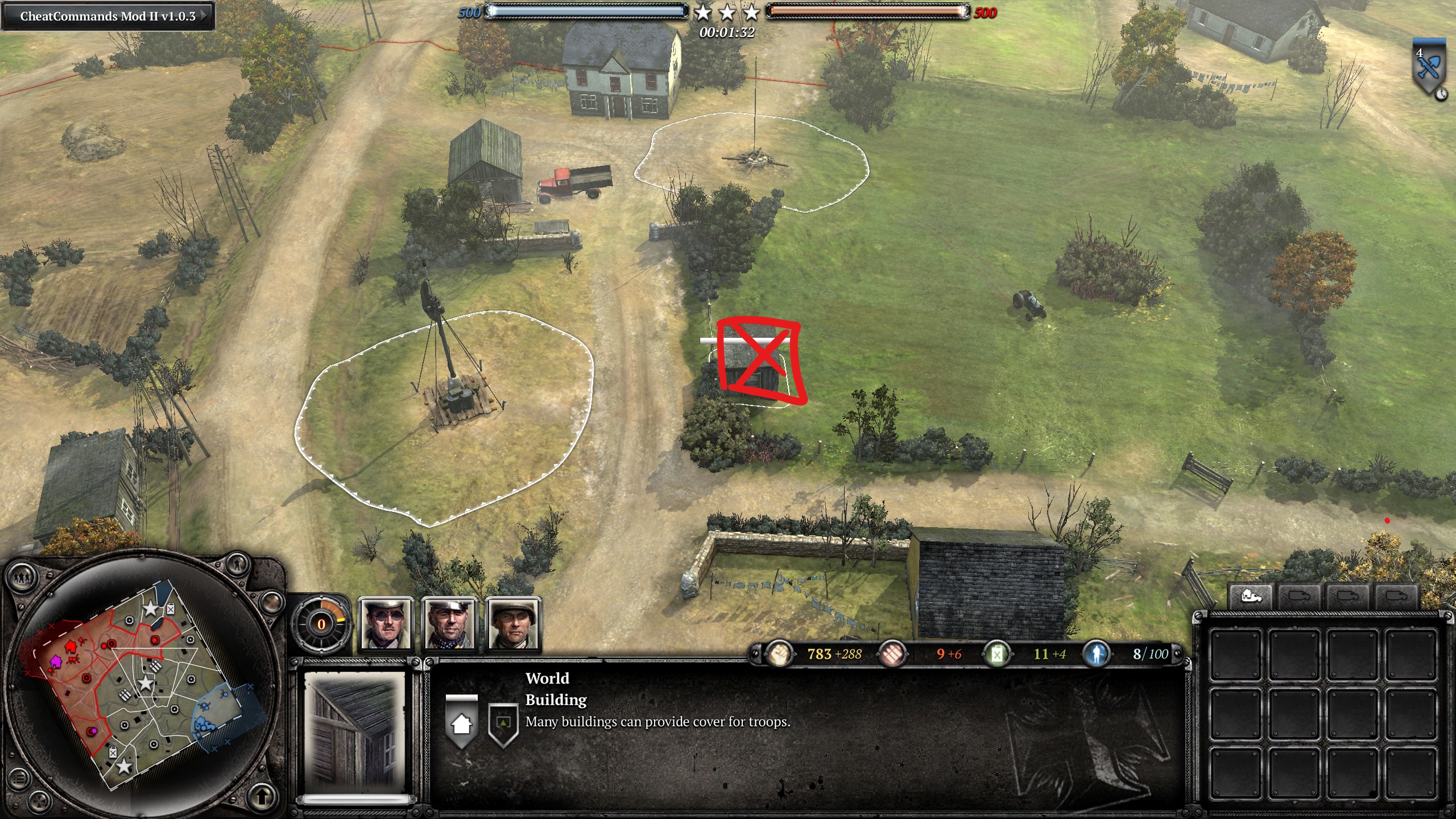 That were just the points I came up after going over the map and that can be solved rather quickly. Feel fre do add everything I missed.