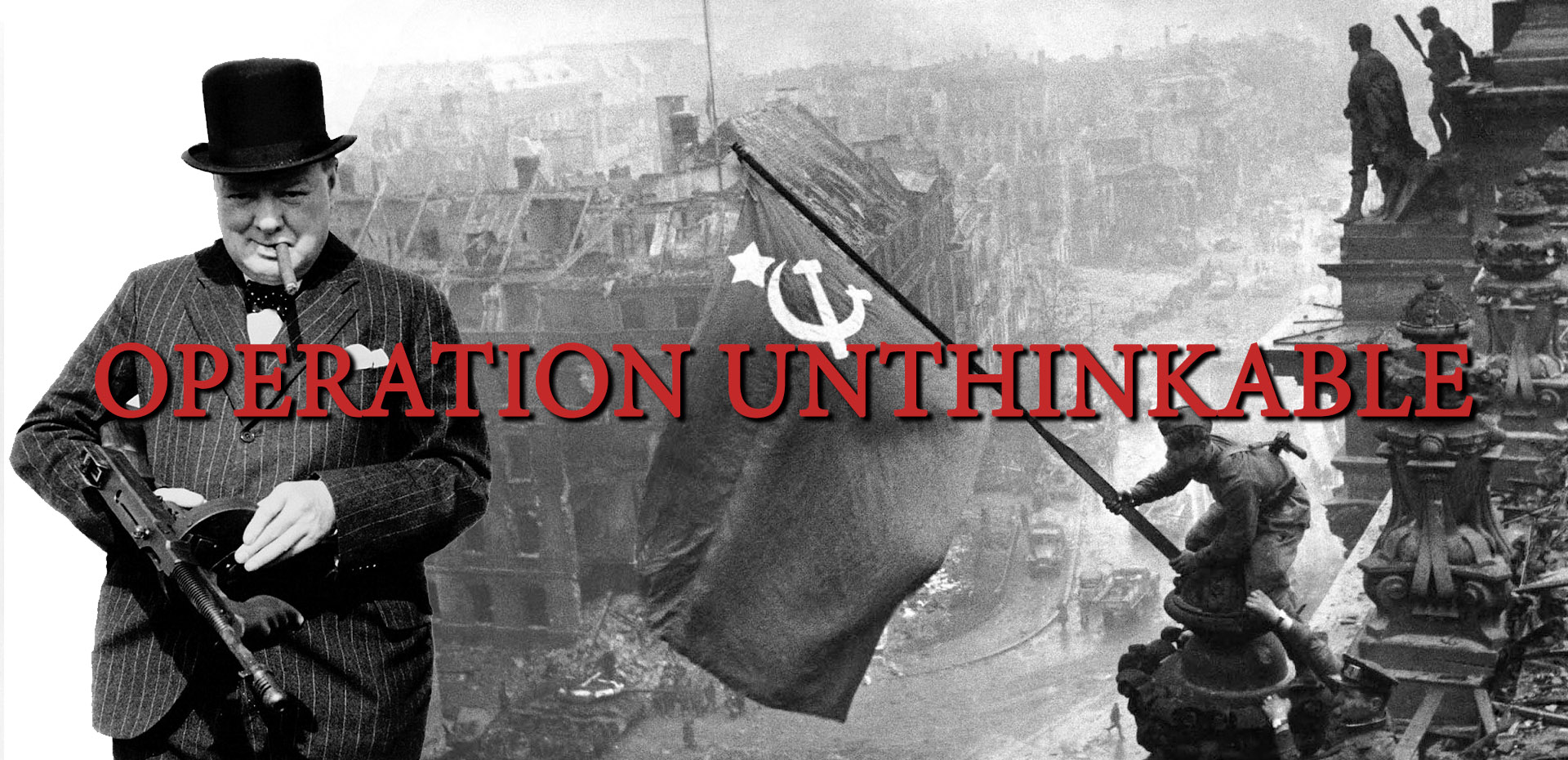 Welcome to Operation Unthinkable!
This first-of-its kind Allied mirror match tournament will be a thrilling and innovative contest pitting players against one another in an alt-history themed contest, where they can play as any Allied faction they see fit!
The main purpose of this tournament is to create a fundraising stream for
GCS2!

, but also to have fun, explore, and innovate.
It will take place on the following two Saturdays and will feature incredible and previously unseen action in the CoH2 arena and strategies on our battlefields.
Historical Context (Alt History)
Faction 1 - The Crusaders

ukf

usf
Faction 2 - the British and US Forces

ukf

usf
Faction 3 - Nationalist Uprising
(Soviets)

PL

UA

RO
Faction 4 - The Soviet Red Army

soviets

soviets
All matches best of three.


Any Allied faction can be used in any combination, no Axis factions can be used.


Higher seed chooses faction first.



New

you cannot be the same faction twice in the same match.

Maps:

- Round of 16 - Crossroads

- Quarter Finals - Langrekskaya

- Semi Finals - Kholodny Ferma Winter

- Final - Faymonville Approach


Starting positions: random


Win condition: victory point, 500 points


Mods: no mods or coldtech.


Obs delay: 3 minutes


Obs delay bypass password: off
Enter your SteamID64 16 digit steam ID below.
Join the GCS Steamgroup
http://steamcommunity.com/groups/GCSCOH2
You will be seeded based on the average of your top two Allied faction ranks.
Entries closed brackets set up but won't be filled in until after check in tomorrow.
https://goo.gl/u4nt2U
Thursday 22nd of March
20:00 GMT - Sign-ups close
Friday 23rd of March
20:00 GMT - Seeding and waiting list released.
Saturday 24th of March
14:15 - 14:40 GMT - Event check-in from 14:00 to 14:40
14:50 GMT- Brackets released
15:00 GMT Tournament starts
Winner notifies the
Steam Group
of your result and the match score, brackets will be updated by referees accordingly.
The winner gets a GCS2 poster and t-shirt mailed out to them.

I know right!
But mostly please help create an exciting fun tournament for fans, and to provide an opportunity to help to raise funds for GCS2.
If you like what you see here, please support the biggest event of its type in history
Grand Championship Series 2
, every penny goes into making an amazing esports calibre tournametn for CoH2.
All the best tournament action to be live cast by A_E on Saturday 24th March by
https://www.twitch.tv/aecoh