Edit: The radar 'searching' animation on the matchmaking screen seems to count as a video and can't be removed by this method, so you will likely still have frame rate drops there.
So as many of you probably know by now, the background videos for COH2 are bad for menu performance. They only run at 30fps and the the menu is forced to sync with that low frame rate, leading to much frustrating lagginess.
There are plenty of threads on this site and others about how disable/delete the videos to uncap the menu frame rate. Basically, go to your Steam COH2 folder and find Company of Heroes 2/COH2/Movies
Then delete or rename the following:
flag_aef.lua
flag_westgerman.lua
flag_german.lua
flag_british.lua
flag_soviet.lua
But that's boring because then you only have a black background. So, I wondered about replacing the videos with some better ones. The existing ones are 720p at 30fps in WebM format. Therefore I searched for WebM files at 60fps in 1080p and downloaded one from gfycat.com. I replaced one of the existing WebM files, duplicated the name and loaded the game. Bam! I had a custom video playing in the background perfectly with the menu running at 60fps! You probably don't even have to replace the existing video, since the lua files let you specify the video name to load.
That brings us to this post. Does anyone know of any good HD 60fps+ COH2 videos that might make nice background videos for the COH2.org community? Close-up montages of units fighting would probably be the coolest.
Edit: Pics or it didn't happen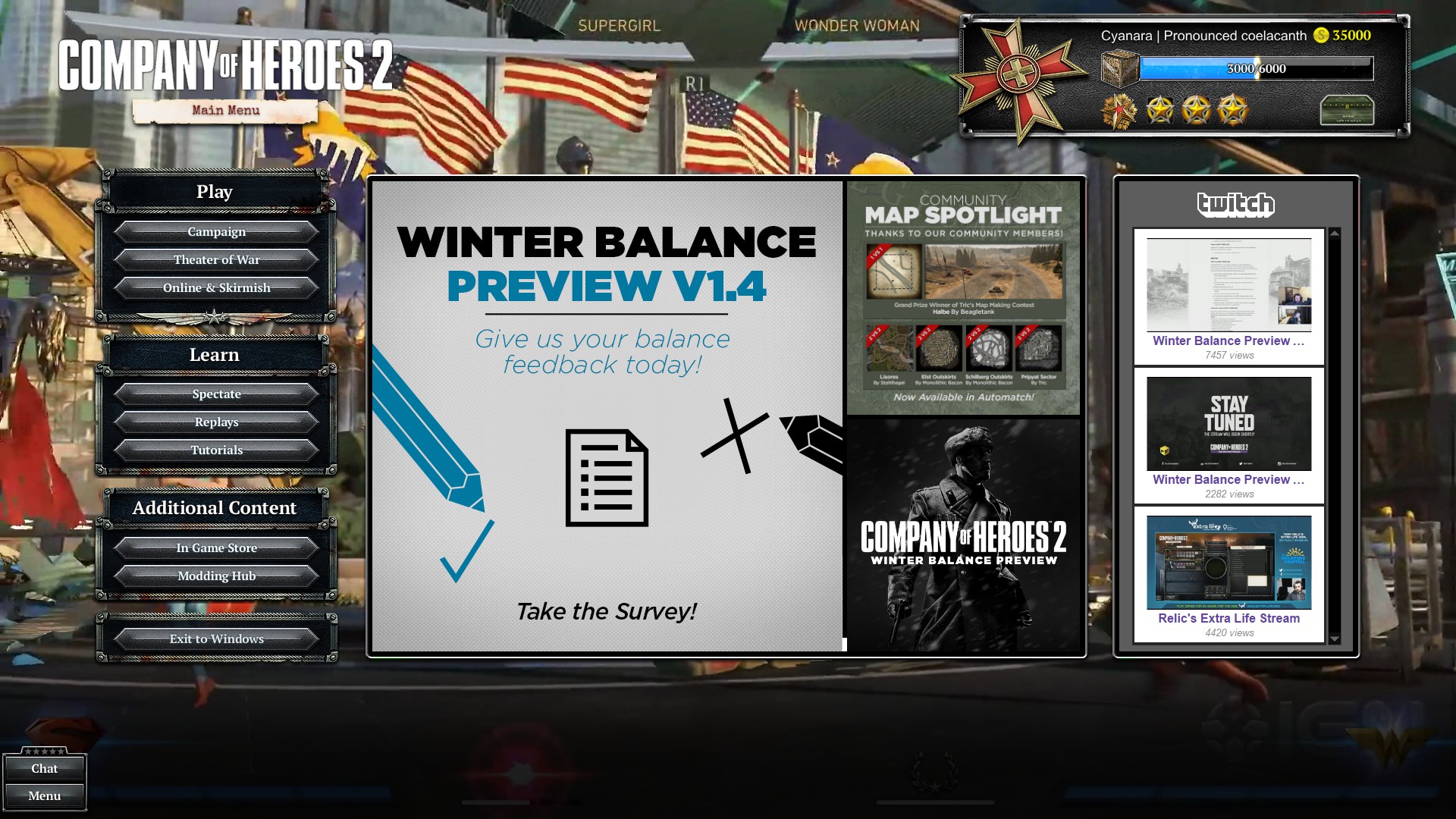 Second Edit:
Example Soviet video and instructions in
below post
.