So, you have an idea for a CoH2 multiplayer map and are motivated to put in the energy and create it using Relics Worldbuilder? In this video tutorial you will learn how to set up a map, pick the correct terrain and playable area size, and fulfill the minimum requirements that will allow you to save the map.

Setting up a CoH2 multiplayer map: video tutorial
The following image which is explained in the tutorial illustrates the different areas of a map and how their sizes are related.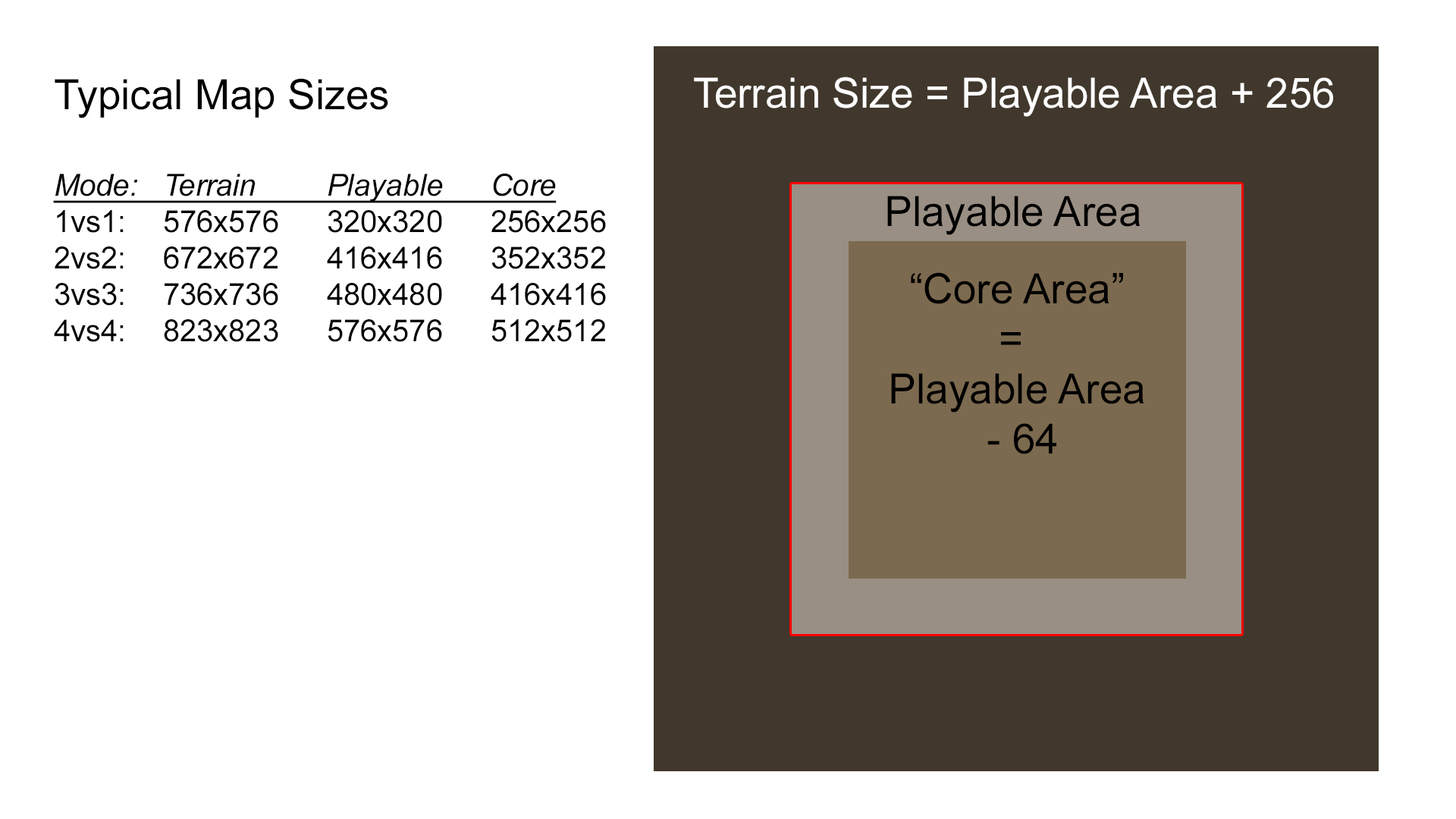 Illustration of map areas and sizes
Should you create a map for team games, make sure to assign the player's to their respective team in "
Scenarios->Teams
", so they are not mixed between the different team sectors.
Should you have further questions regarding specific steps in the tutorial or regarding map sizes, don't hesitate to ask them in this thread.