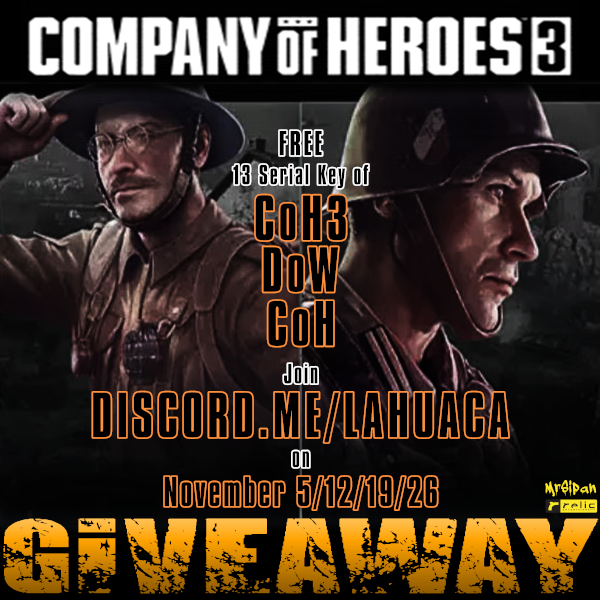 The event will be broadcast live on
MrSipan's Twitch channel
.
Dates
November 5th

November 12th

November 19th

November 26th

Time
11AM CDT (Dallas - Texas)

To convert time zones, use this time zone converter :
https://bit.ly/GiveAwayConvertTimeZone
Prizes
How to participate?
Contest Rules
Entrants cannot win the same prize throughout the whole event in November.

Entrants must be in the draw on Twitch to claim the prize.

The prizes will be delivered on the same day of the Giveaway.

Winners will be contacted and verified by Discord profile, before to receive prize.

Winners will be announce on Discord.

MrSipan Reserve the right to
Stop
,
Change
at anytime the event or
Revoke
winners who not follow the rules of the event.
Thanks to the support of the subscribers and Relic, this event is possible, many thanks to all of them.