Hey guys I been working on a 1v1 map called Molenweg.
Steam workshop link
Inspired on two different locations in Holland, the majority of the map is based opon the flatlands that lay next to Arhem. The city of Arhem with its bridge are visible but you can't cross the bridge and the city is a non playable area despite that, you can sneak a squad or tank underneath the bridge to flank.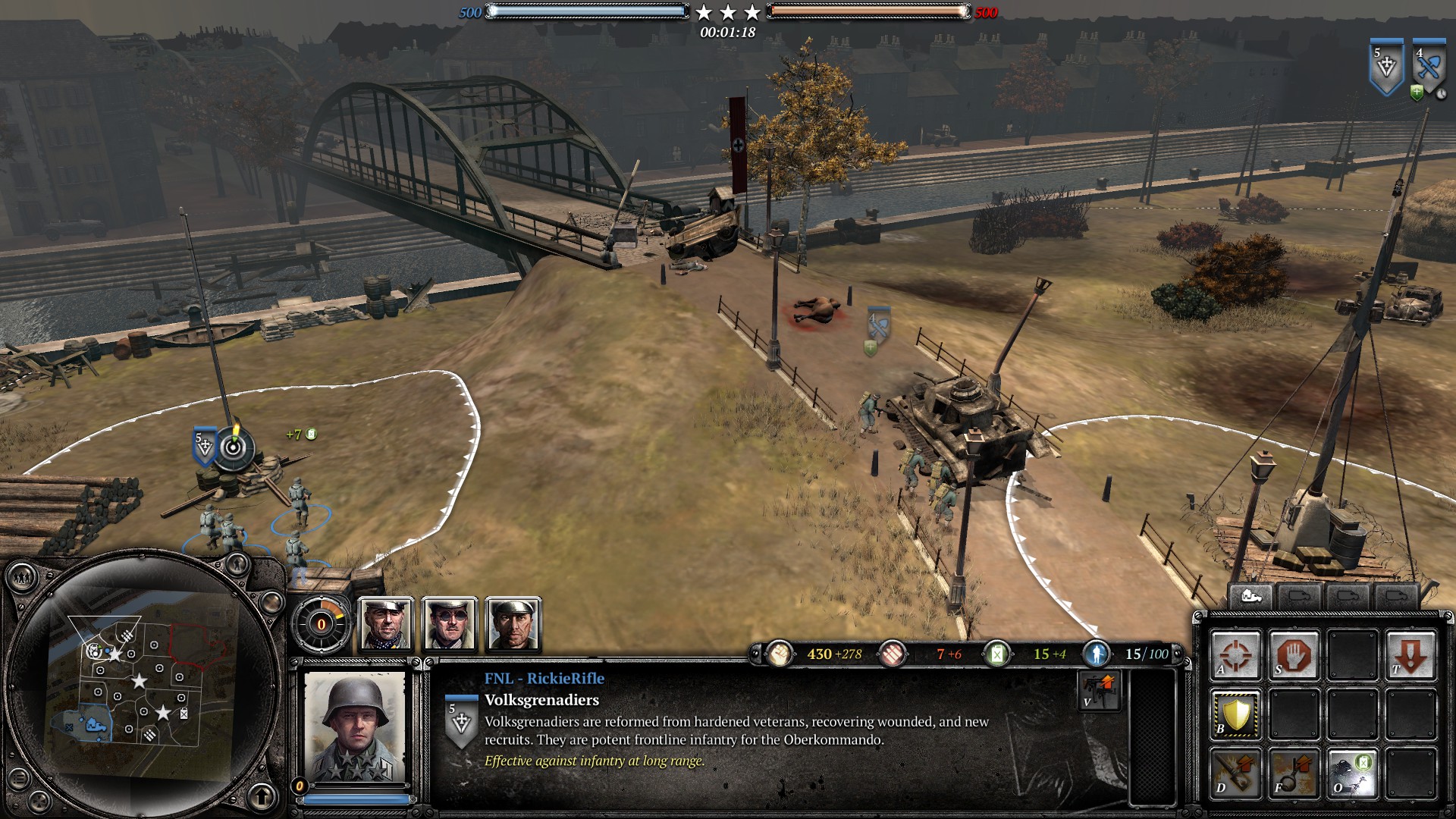 The second location is based on a dyke called, Molenweg (Mill Road). As with most of the dykes in Holland they are used as a road so there is some negative cover on it. Alongside the dyke there are two windmills to prefend the lower lands from flooding.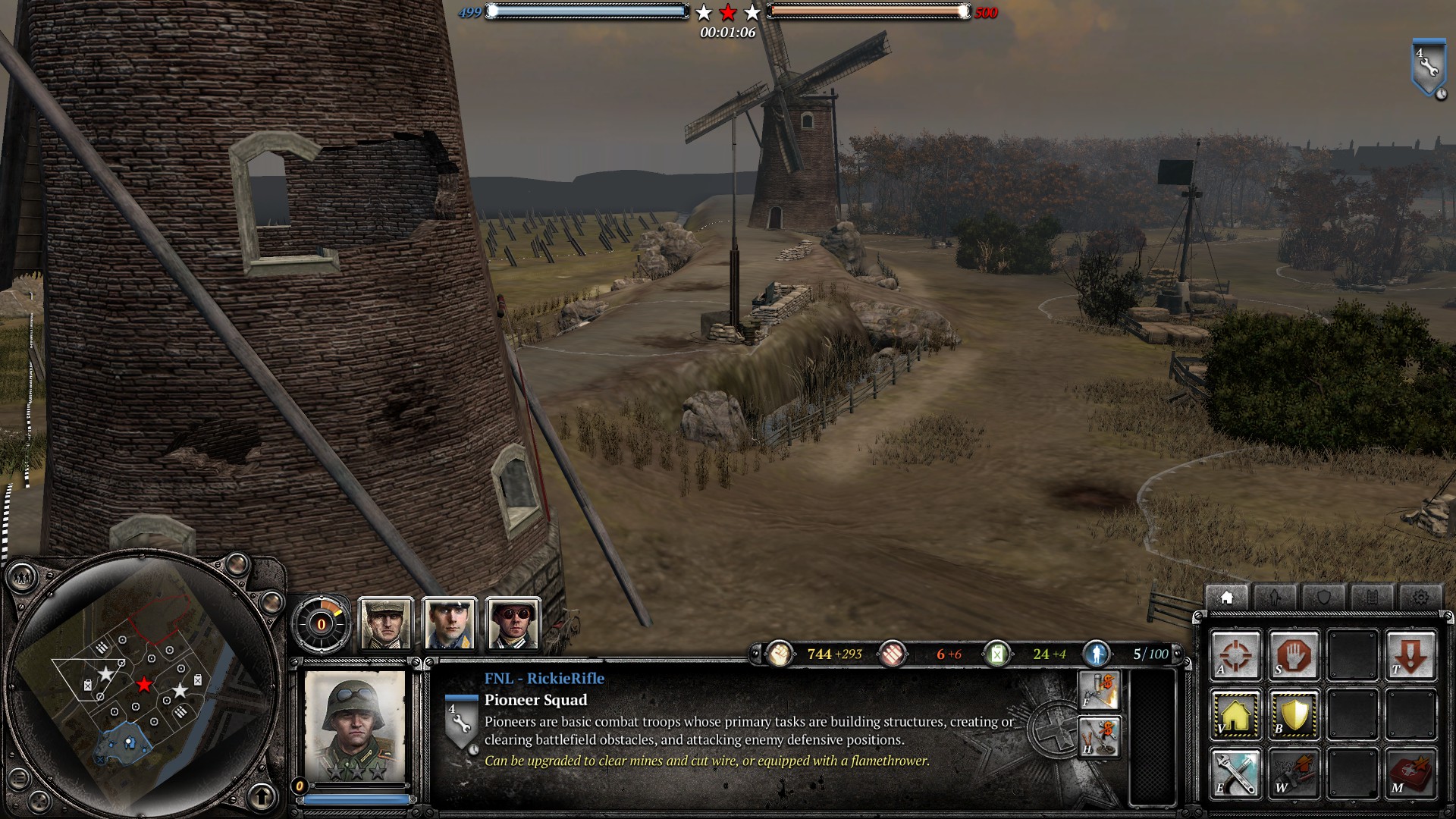 Here is a picture of the territory layout. Gives you a nice overview and reference point for feedback.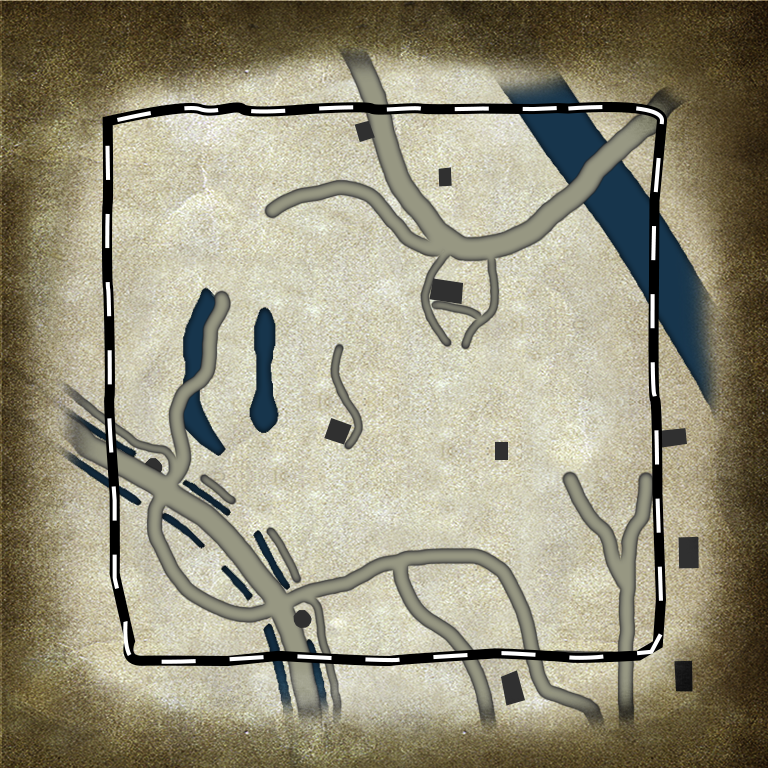 Let me know what you think of the map. All feedback is welcome. I would like to get some replays of people playing Molenweg. So I can analyze them.
v0.3.0