Current meta




Posts: 4
Does anyone know what's the current meta?
GCS2 is making it evolve quite quickly, but presently:

OST - The Panzer Elite strategy: build lots of light vehicles supported by a single Panzer IV with a stubby gun.

The Mobile Defence commander is the overwhelmingly dominant pick for Ostheer at the moment. Heavy T2 light vehicle play (222 Scout Car and 251 Halftrack) has been made stronger by SBP's buffs to the 222. Its main counter (the T-70, Stuart and AEC) is countered in turn by Mobile Defence's call-in Puma at CP5. Two call-in Pumas can deal with an enemy medium armor and the Panzer IV Command Tank provides the build with medium armor of its own.

VonIvan's been experimenting with a Luftwaffe Supply Doctrine build that uses fuel drops to rush T3 and people are starting to emulate it. That might be the next thing as people are getting the hang of dealing with Mobile Defence now.

SOV - Armoured Assault and Guards Rifle CA. The difference between the builds is if you want PPSh Conscripts and Guards or Penal Battalions and a Sniper as your infantry core. Both builds have the same strategy: hold out against Mobile Defence until you get a KV-1 or IS-2 which will counter the Pumas hard if microed well.

USF - USF was probably shaken up the most by SBP. Its previous dominant strategy (Recon Support with Lieutenant) excelled against the DBP OST T3 rush and OKW Battlegroup into Flak HT strategies. The post-SBP rise of Mobile Defence and the resurgence of OKW have forced USF to reevaluate and it hasn't yet settled into a set of clear dominant strategies. Heavy Cavalry is the dominant commander because it contains USF's heavily armoured answer to Mobile Defence, but expect the unexpected with USF at the moment.

OST - Luftwaffe Ground Forces and Special Operations remain the dominant picks. OKW remains mostly lots of infantry into shock unit into Panzer IV, but there's a popular build right now that's like a poor man's Mobile Defence: lots of Mechanized Regiment light vehicles into Command Panther without teching Ostheer T4 at all.

UKF - Dead for now.
1 user is browsing this thread: 1 guest
Ladders Top 10
#

Steam Alias

W

L

%

Streak
1.

423

103

.804

+28

2.

657

421

.609

+2

3.

519

73

.877

+10

4.

256

119

.683

+3

5.

210

44

.827

+2

6.

691

456

.602

-1

7.

16

2

.889

+7

8.

159

18

.898

+5

9.

569

233

.709

-1

10.

316

96

.767

-2
Replay highlight
VS
T.R. TheSeekingGuy
T.R. Opportunity Cost
VonAsten
Jove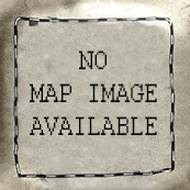 Unknown

Honor it
13

Download
58
Board Info
122 posts in the last 24h
981 posts in the last week
4690 posts in the last month

Registered members:
19337
Welcome our newest member,
Frugoliaq90w
Most online:
1221
users on 25 Feb 2020, 12:03 PM