Update from 27.12.18
- Updated all grenades descriptions. Now they have the same text style and give proper information about their purpose. Smoke grenades also get proper timing in yellow description.
- Fully reworked bulletins descriptions for intel bulletins. Now they include proper % and full list of affected units. Dada was taken from coh2db.com and changelogs for last two years.
- Intel bulletins were ordered in the list according to affected units.
Обновление от 27.12.18
- Обновлены описания и желтая рекомендация для всех гранат в игре. Добавлено время действия дымовых гранат.
- Полностью обновлено описания всех бюллетеней игре. Данные были взяты с сайта coh2db.com и из патчноутов за последние два года. Теперь описание отражает все затрагиваемые юниты, а так же имеет правильные значения в процентах.
- Список бюллетеней теперь упорядочен не по типу юнитов(пехота, пулеметы, минометы, пушки, легкая техника, средняя техника, тяжелая техника) и названию бюллетени, а по типу юнитов и названию самих юнитов. Например, бюллетени на гвардейцев теперь будут находиться рядом друг с другом в списке, а не идти в разнобой.
How ordered bulletins looks like (with some marked examples)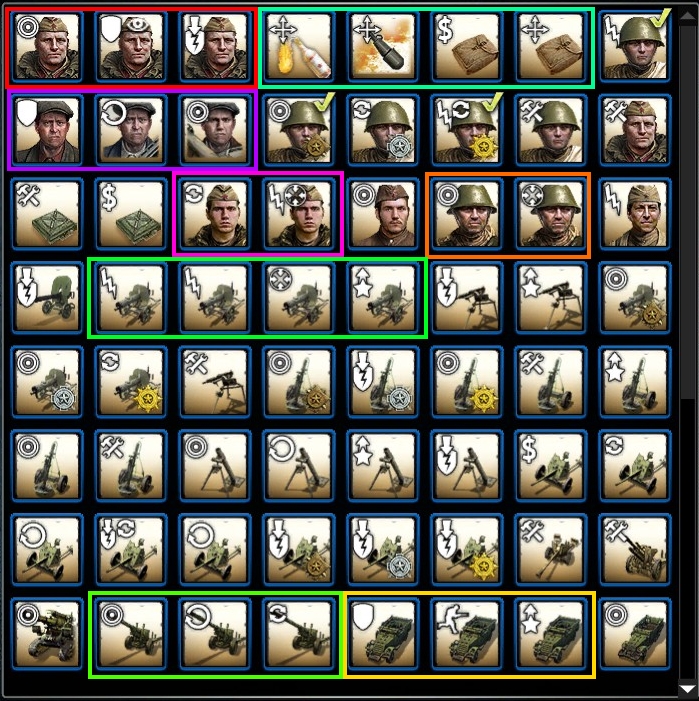 Steam:
https://steamcommunity.com/sharedfiles/filedetails/?id=1181939743
Download link: outdated