Our smiley set & video embed codes




Posts: 487 | Subs: 1
EE



Posts: 111
Could link to this thread or smiley code set be included to New Replay page?
It's planned :/ I'm personally missing the "center" button, every time I edit a newspost. We plan to include justification buttons, a smiley pop-out, h3/h4 tag buttons, flag pop-out, vod embed buttons, and a color picker. It's tagged high priority in the coding tasks so hopefully you'll be seeing these improvements soon.



Posts: 108
Can't you add this one
?*



Posts: 107

US
GB
NZ



Posts: 107

Jump back to quoted post
2 Feb 2013, 23:47 PM
TychoCelchuuu
Maybe we could have some sort of [removed by 12azor] smiley to save us the trouble of typing it out all the time.
omg. best. idea. evarrrr.




Posts: 7
LT
1 user is browsing this thread: 1 guest
Livestreams
| | | | | | |
| --- | --- | --- | --- | --- | --- |
| | | | | | 62 |
| | | | | | 21 |
| | | | | | 3 |
| | | | | | 1 |
| | | | | | 183 |
| | | | | | 37 |
| | | | | | 26 |
| | | | | | 16 |
| | | | | | 15 |
| | | | | | 6 |
Ladders Top 10
#

Steam Alias

W

L

%

Streak
Replay highlight
VS
pureimagination
Artavick
AshA
pfc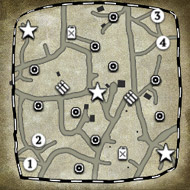 Einhoven Country

Honor it
5

Download
18
Board Info
223 posts in the last 24h
1246 posts in the last week
6683 posts in the last month

Registered members:
80486
Welcome our newest member,
8milac49100gb2
Most online:
1221
users on 25 Feb 2020, 12:03 PM