most EPIC Game so far!
by S73v0
20th July 2013, 05:00 AM
XV
Moscow Outskirts (4)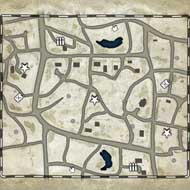 S73v0
What a game! successful aggressive mg start by germans at first taking most of the map, clown cars helped retake the map but was shut down by p4s. Back tech to T2 to pump out AT guns as no fuel for SU-85s. Late game was such a slug fest, with lots of panzergrens vs penal betallions howitzer vs katyusha and SU-85s vs panzer 4s. Epic vet 3 german mg destroying my entire army. One of the best games i played so far gg wp!
1 user is browsing this thread: 1 guest
Replay highlight
Board Info
217 users are online: 217 guests

11 posts in the last 24h
131 posts in the last week
504 posts in the last month

Registered members:
34070
Welcome our newest member,
jcconstruction
Most online:
1221
users on 25 Feb 2020, 12:03 PM