I left for the Berlin Hauptbahnhof early Friday morning, August 14th, 2015. After transfers in Stendal and Uelzen, I arrived in Munster, which is about 3 hours west of Berlin and about an hour south of Hamburg by train. Munster, also called Munster (Örtze), is a small military town in Lower Saxony, not to be confused with Münster, a large city in North Rhine-Westphalia. Upon arrival I found my way to the
Hotel Residenzia Grenadier
, a re-purposed officer's residence that was built in the 1930's, to check in and drop off some stuff. Thom, aka COH2.ORG's Lead Artist TM.Dutchy, was delayed and still in transit from Apeldoorn, the Netherlands. By text we arranged to meet directly at the
Deutsches Panzermuseum
, a destination that had been on my "bucket list" for the last 8 years.
The German Tank Museum Munster originated in 1983 from an instructional collection of Armored Fighting Vehicles owned by the
Panzertruppenschule
(Training school for German armored units) which is located nearby. The museum now exhibits over 150 tanks, guns, and vehicles from the past 95 years, around 40 of which are from the World War II era. Entrance for adults is a modest 7 €. In addition to the AFVs on display, there are motorbikes, authentic uniforms, examples of small arms, medals, photos, movies, flags, miniature models, dioramas, and a even a decommissioned
Leopard 1
that can be climbed into and explored from the inside. We expected the usual museum "no touch" rule, but the friendly staff didn't mind in the least if we occasionally put our hands on one of the iron beasts. They are the opposite of fragile.
A short entrance hallway adorned with uniforms and a large print of an equestrian battle painting, from the time before tanks, sets the stage for the first room. Although you are meant to hook immediately to the left to gaze upon the only full-size replica of the massive German A7V from World War I, the first things that you actually see are the butt-ends of a
Schwerer Wehrmachtschlepper
and a
Panzer III
. The
sWS
(Heavy Military Tractor) had massive rusted tracks and an open flat bed in the back. The
Panzer III
was painted a typical Gelbbraun (yellow-brown) common in North Africa in 1941. Behind them, the legendary
Panzerkampfwagen VI Ausf.E
(Tiger I) looms large, its 88mm cannon jutting into the space above your head. This one is nicknamed the "Frankentiger" because it has been assembled from parts of various wrecked tanks across Europe.
I didn't get very far before a slender fellow, all dressed in black (dead give-away for an artist) approached me with a smile. TM.Dutchy and I met for the first time "IRL" with a hearty handshake, surrounded by iron giants of the war; a
Panzerkampfwagen V Panther
, a
Panzerkampfwagen IV
, and a Soviet
T34-76
. We spent the next couple of hours in that first hall, closely examining each and every vehicle, prioritizing those that we knew so well from the
Company of Heroes
franchise. Only when you stand directly in front of one of these monsters do you get a full sense of the massiveness of their size and weight. I had been to see WWII AFVs before at the Tank Museum in Bovington, England, many years ago, but I was freshly awestruck once more standing in front of these beasts in Munster.
Thom and I made our rounds through the rest of the collection and stayed until they kicked us out at 6pm. We enjoyed a dinner at "
Zur Wassermühle
" (on the Water Mill), which features an outdoor balcony that overlooks a pond sprinkled with lily pads and a large, fully functional, wooden water mill. When a thunderstorm broke out in the night sky, we decided to chase our dark beers with an after-dinner coffee and enjoy the lightning show.
COH2.ORG's greatest Benefactor, Dr. Wachs, traveled by train from Hamburg with his wife, daughter and colleague, to meet us at the Museum on Saturday morning. We sprung for a guided tour (3 € per person) and once again spent the majority of our time in the first hall. Right before you leave the World War II era, which is followed by the Cold War era, you are surrounded by 5 giant gate-keepers --
Brummbär
,
Königstiger
,
M10 Achilles
,
Comet I
, &
M4A1 Sherman
. What a gang! I made sure to get a pic with awa59noob & TM.Dutchy, the Comet and the "Battling Bitch" Sherman. It was an honor to shake hands with the man that has supported COH2.ORG with such devotion over the past two years, and it was a pleasure to make art with a fellow
Company of Heroes 2
enthusiast.
Video Blog

Camera by TM.Dutchy, edited by AmiPolizeiFunk, OCF music by Lynskey
HD Pics (click for fullsize)
#OCF poster boy: The Comet
The M10 Achilles (British version of the M10 Wolverine Tank Destroyer)
Der Königstiger (German name for Bengal tiger), aka Panzerkampwagen Ausf. B, aka Tiger II
The Allies called it the "King Tiger," a somewhat incorrect translation
The Panzerkampfwagen IV, this one saw action in Africa
This little remote bomb, ironically called the Goliath, could be controlled on a wire from 1.5km away
Sure, I can hide this giant gun! The Pak 40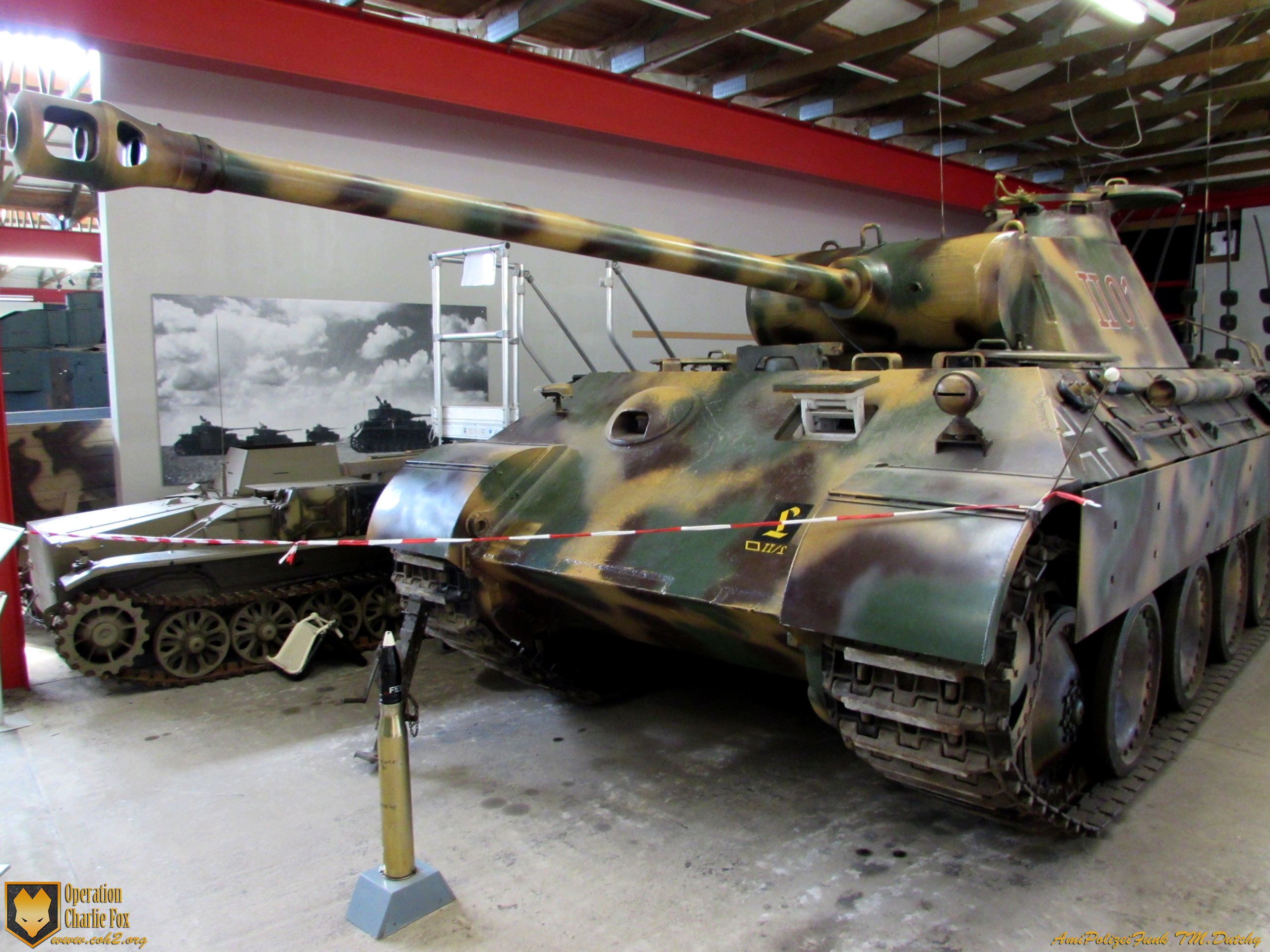 The Panzerkampfwagen V Panther. This one is a command tank like the OKW call-in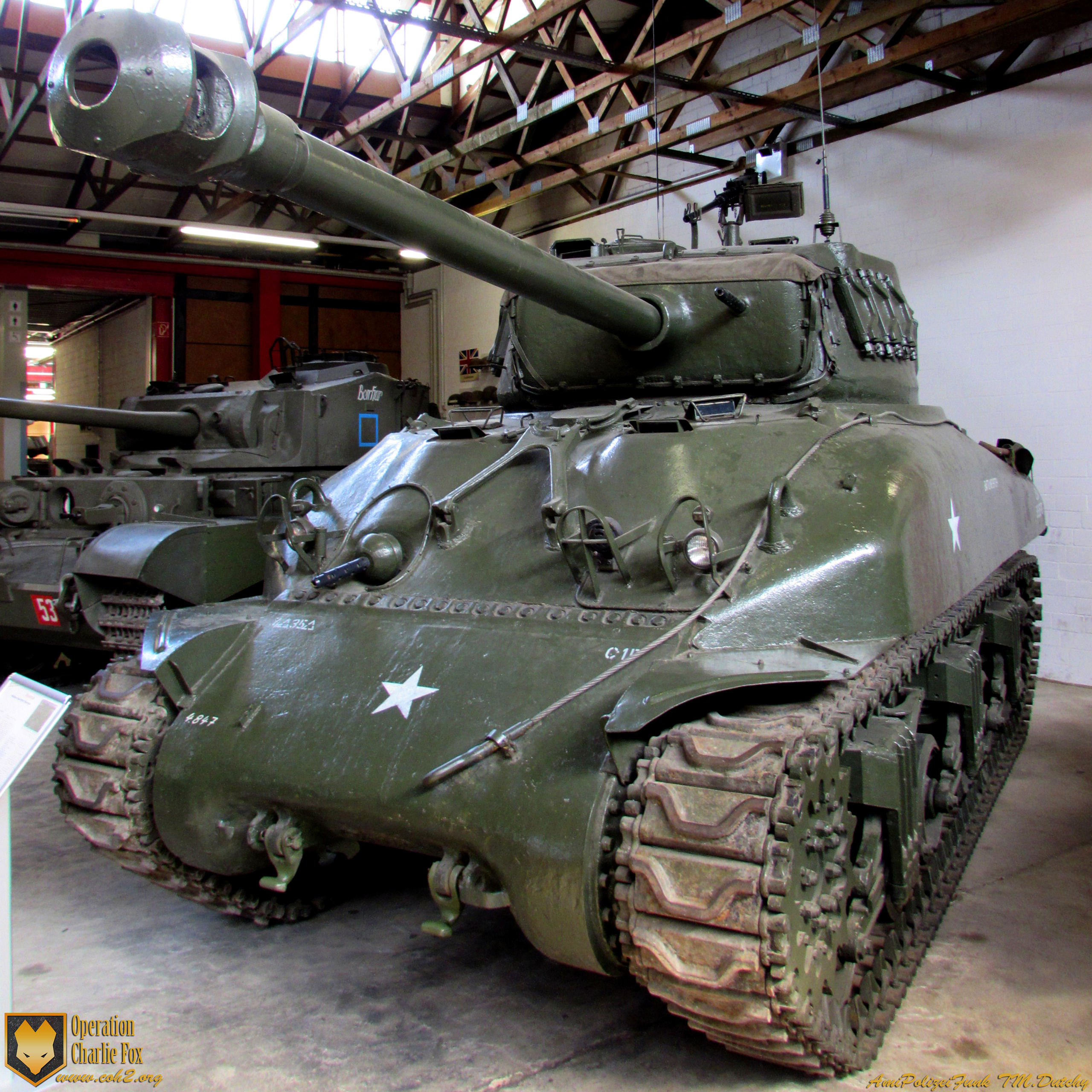 The M4A1 Sherman. She's nicknamed "The Battling Bitch"
Fwoooooomp! The Sturmtiger with its massive 38cm shell
If your Tiger I turret breaks, just weld a ton of steel on top and turn it into one of these monsters
One of an estimated 60 to 70,000 T-34s produced by the Soviets during World War 2
The Tiger I, steeped in myth & legend, drove fear into the hearts of men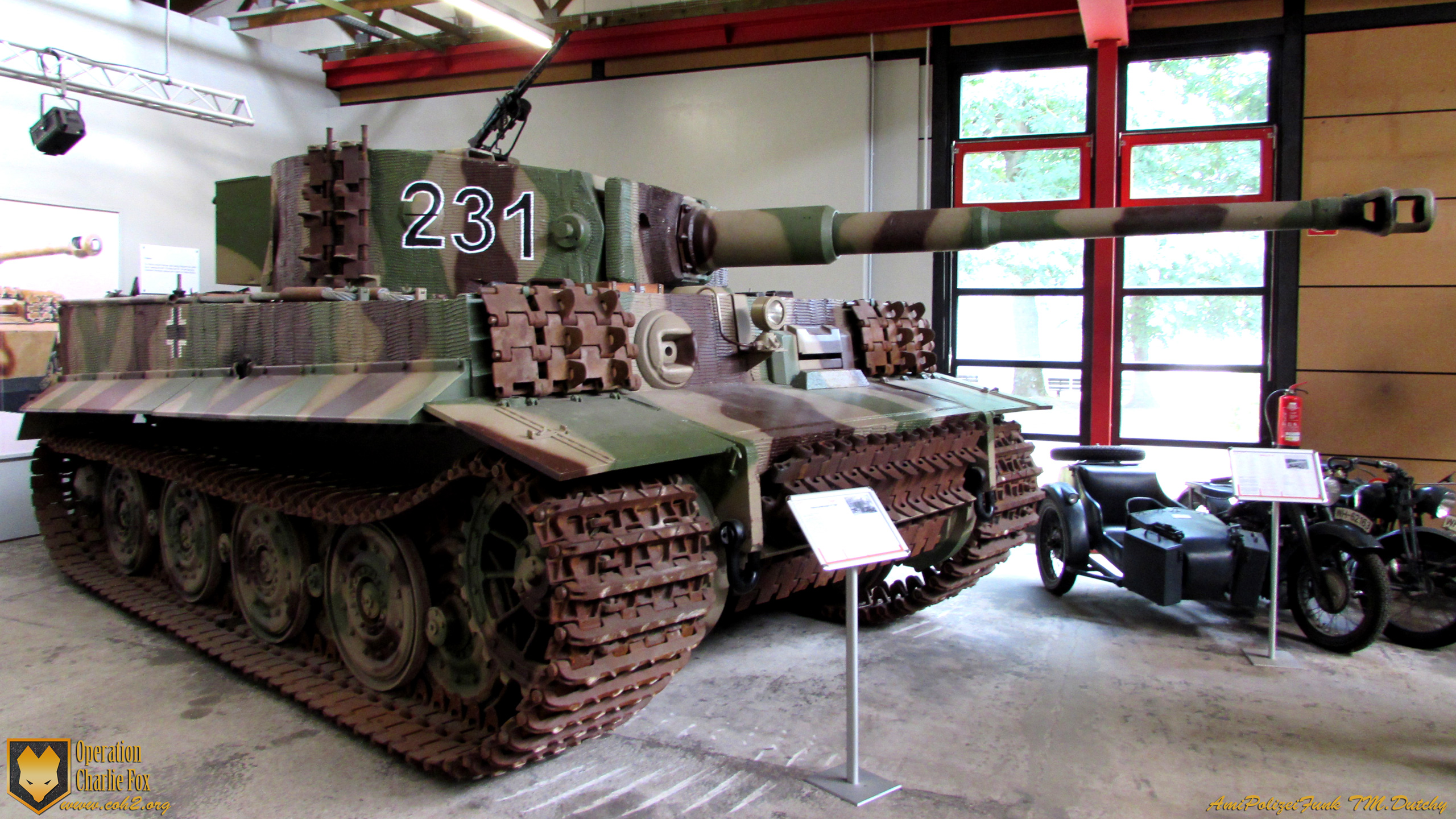 This particular Panzerkampfwagen VI Ausf. E was assembled from various wrecks
Original Drawings
The Weight of History
Visiting the Tank Museum filled me with mixed emotions. While I found myself in awe of the technological progress of man displayed right before my eyes, I was also harrowed by the death and destruction engendered by these machines. The German Tank Museum is relatively new -- it has only been around for about 30 years. What began as a barren warehouse of abandoned tools of war in 1983 has now become an engaging intellectual experience, offering information and documentation about not only the machines themselves, but also the historical context in which they were developed and deployed. We can only hope that by engaging with history, it will not be forgotten, and we will learn from the mistakes of our past.
We hope you enjoyed this blog from the Deutsches Panzermuseum Munster.
Let us know what you think of it in the comments below!