Comrades and Kameraden!
We are not spending Valentine's Day at home this year: there are important things to accomplish on the frontline. We have to show these filthy Romans who is boss once again! We have to make WAR, not love!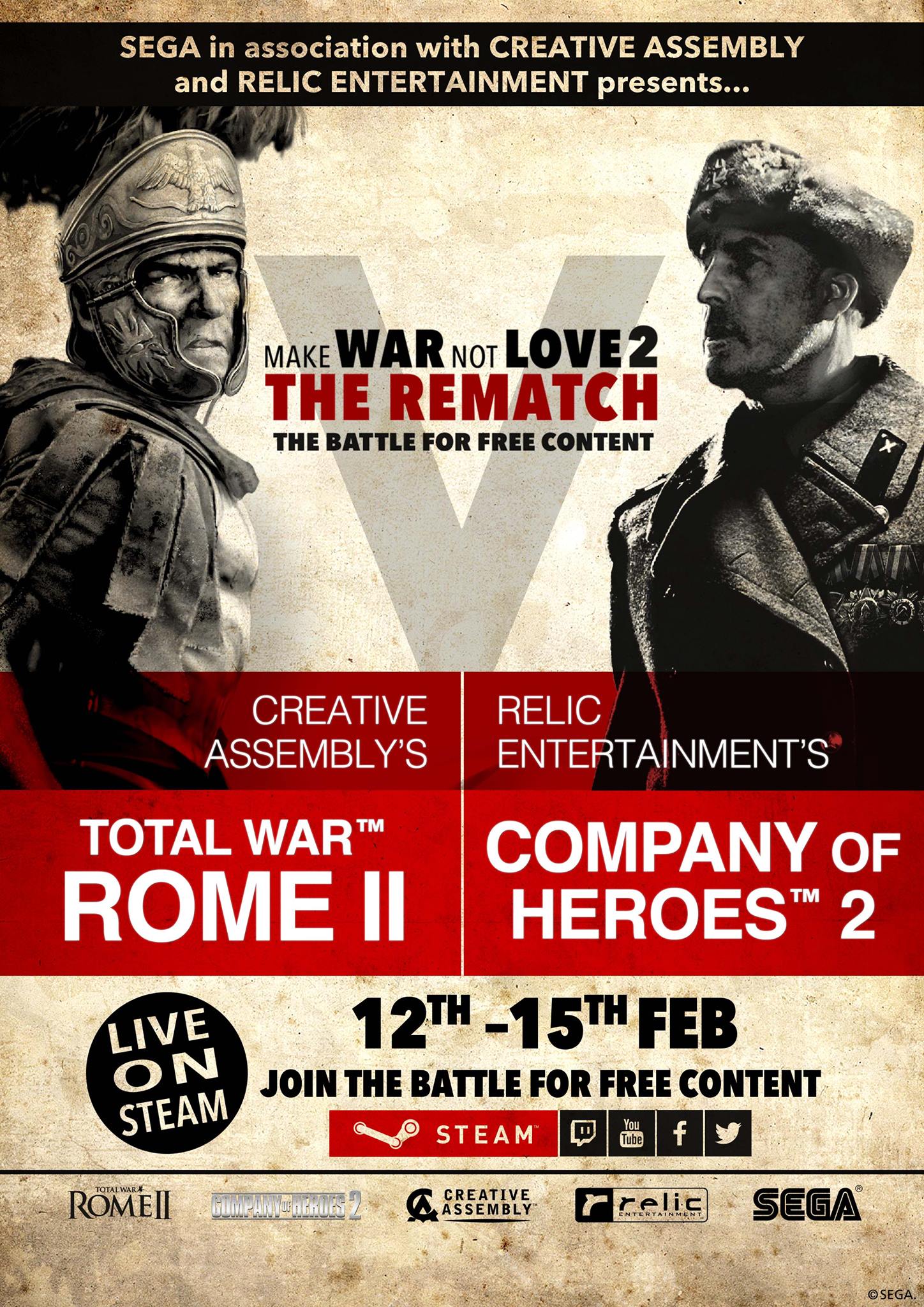 Beginning on Thursday,the 12th of February and ending on Sunday, the 15th of February, the game with the most matches played in Multiplayer will earn free DLC-Content for its loyal community.
It has not yet been disclosed what kind of free content players will receive, either for Rome 2 or Company of Heroes 2, but in our case it is most likely that it will be related to the recently announced Decal-system.
Could these things be a possible reward for winning the event? Let's find it out together and beat the Romans once more!