Jump back to quoted post
11 Apr 2020, 07:19 AM
Unit G17
I really don't like how the assault and tank hunter sections have 'smg' and 'at' written in their symbol. Not only this is problematic with localization, but also no other squads are doing it in vanila. Instead they usually have a symbol of the weapon they use (think of assault grenadiers using mp40 or cavalry riflemen using swords ). The old icons were much better imo (at nade and double V) and more readable.
Previously AT section doesn't have shieldsymbol at all and was using it from regular IS. These new shieldsymbols are historically accurate,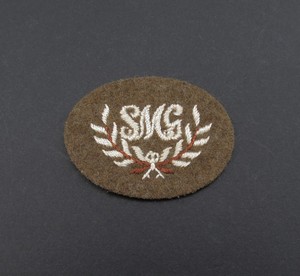 P.S. Assault grenadiers are bad example, their shieldsymbol is exception, no other shieldsymbol in the game have weapons like that.
P.S.S. If there will be huge number of complains about these symbols, we will create another concept for doctrinal Infantry Section