Jump back to quoted post
4 Nov 2016, 22:17 PM
Mirdarion


The Defensive "Community" Commander (and the Soviet equivalent) is gained by registering your Steam-account's email address with Relic. This is possible ingame, if you haven't already done so. There is no other way of getting it.
Right, but we were talking about this guy: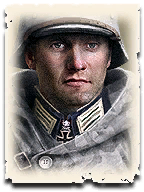 Mobile Defenses Doctrine
(of which Lend Lease would be the Soviet equivalent).