From now on for every tournament there is being host there will be made a live updated thread on COH2.ORG! In this thread you will find live updates and you will be allowed to respond and make comments on the updates while the tournament is taking place! If you ever want to have a quick look about what is going on with for example the brackets of a tournament, you will be able to quickly find the information you want in one of these threads within Events Central! And if there are any special things like players not showing up or other unclear situations, this is the first place you will see what is going to be done about it!

Relic's War Paint Championship Main Event Quarter & Semi Finals
Information about the tournament:
https://battlefy.com/relic-entertainment/war-paint-championships/57be23d3d9df584a1248035c/info

Brackets: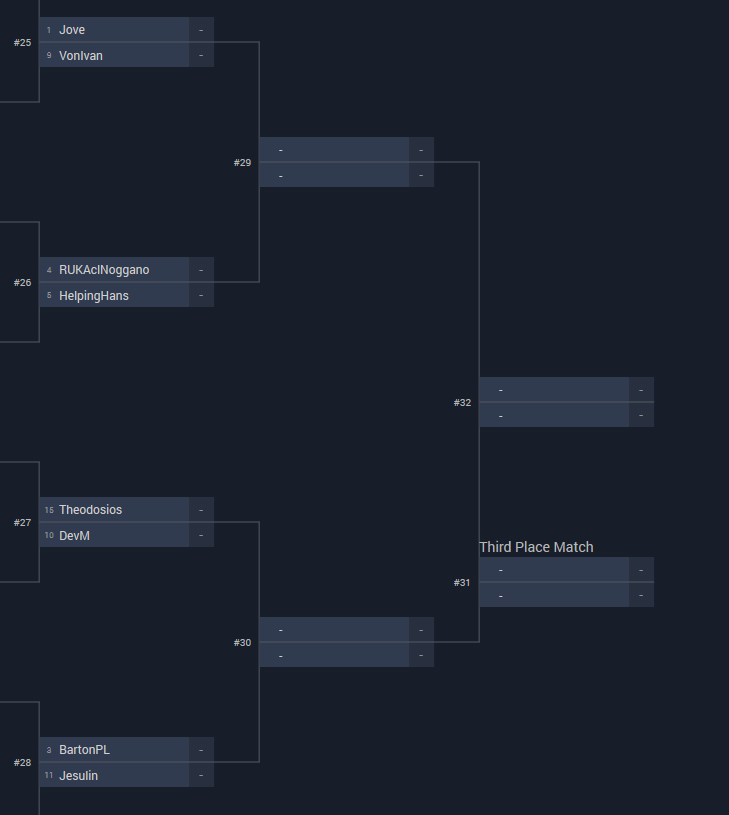 Streams:
-
https://www.twitch.tv/relicentertainment
-
https://www.twitch.tv/sundaynightfights
-
https://www.twitch.tv/maza1862
Last time this thread was updated:
31-8-16 14:30 CET
(updates are being posted below)
What kind of updates will be posted: Scores, when games will start that are going to be casted, solutions to problems or other unclear situations.
Feel free to comment on every post that will be made in this thread!