UPD:

PROJECT IS FINISHED, TOPIC IS CLOSED
Hi guys! I have started another season of my Company of heroes 2 fanart.
This time it will be a little different: I want to create five group portraits of five soldiers for each Company of heroes 2 factions. And I want to use photos of a regular community members as references for soldiers faces. It will look somehow like this:
but with faces of anyone who would like to privide a photo of his own.
So, here is the rules:
1) Saturday-Sunday: As soon as sign-up's are open, anyone can create a reply to this thread with a photo of his own under the spoiler tag. Also, you can just sign-up by a reply to this thread and send your photo via PM, that's acceptable too.
Guys, who was drawn in previous weeks, can only sign-up for wait list (they will get into the picture only if there wouldnt be 5 new sign-ups, because new guys have a priority).
If there will be more than 5 new sign-ups, I'll raffle it somehow, and the winners will get themself into the picture.
2) Monday-Early Friday: Drawing part. I guess I'll gonna stream the process, so I'll announce streaming time here and on Twitter.
3) Friday Evening: Drawing is finished and published. Preparing for next one!
WEEK ONE - USF group portrait (FINISHED)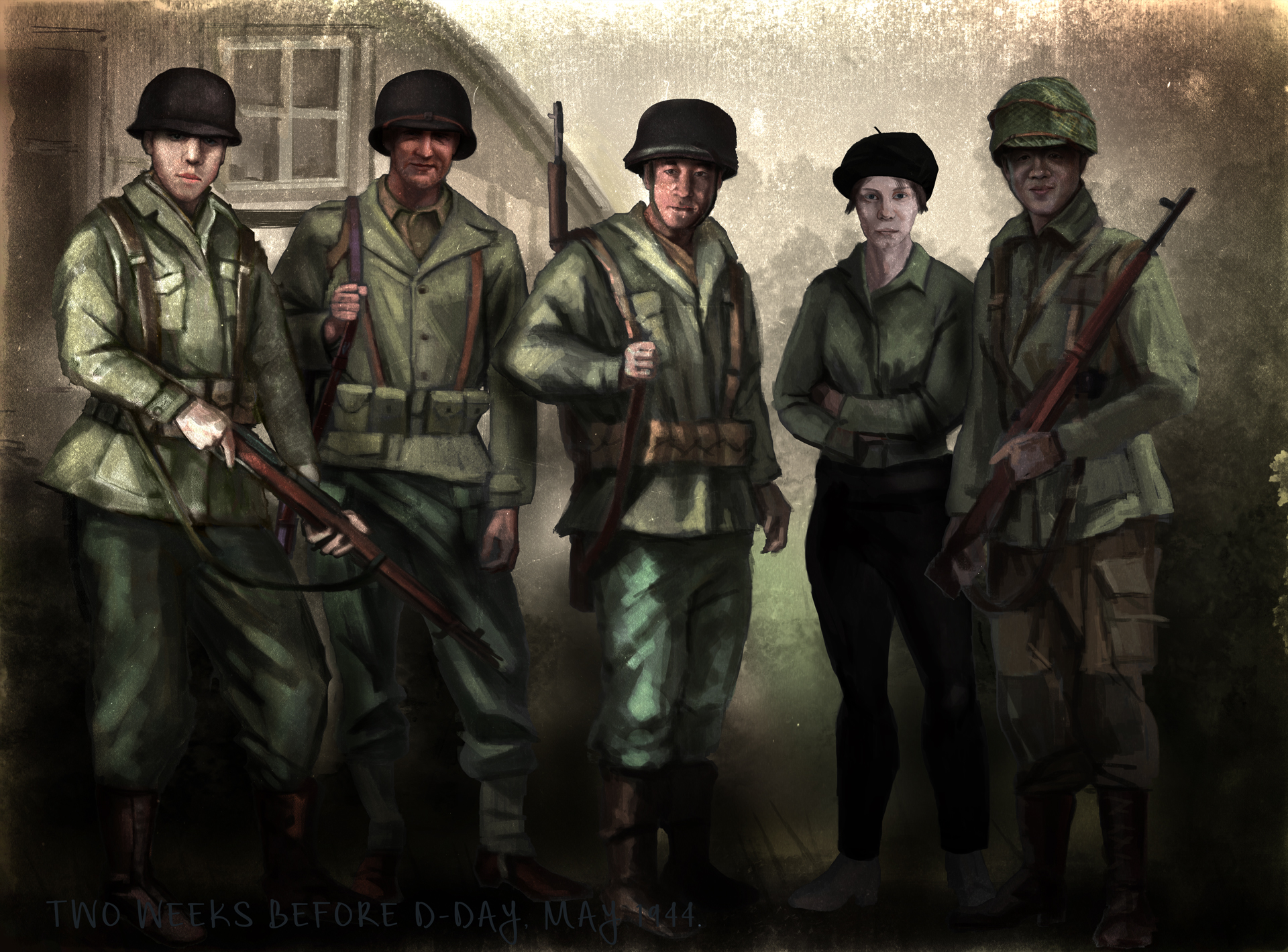 On the picture, from left to right:
Luciano

Inferos

CoH - Rookie

RitaRush

Kamzil118

WEEK TWO - OSTHEER group portrait (FINISHED)
On the picture, from left to right:
Top row:
Middle row:
turbotortoise

Luciano

Inferos
Bottom row:
WEEK THREE - UKF group portrait (FINISHED)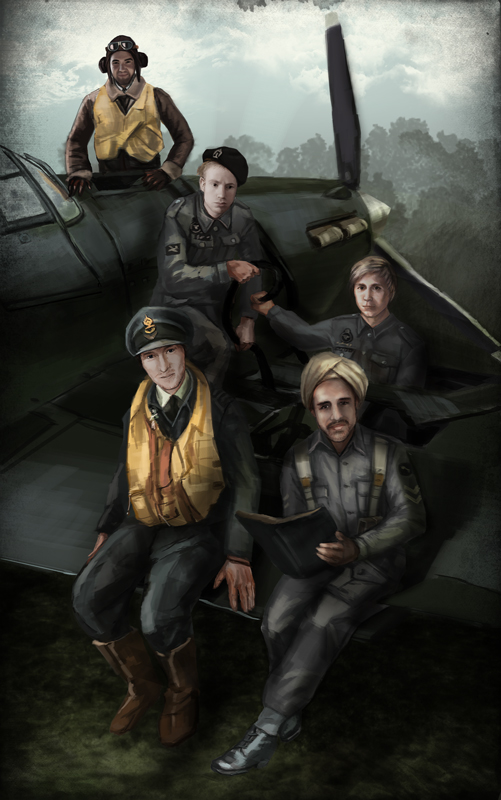 On the picture, from left to right:
Top row:
Middle row:
Bottom row:
WEEK FOUR - OKW group portrait (FINISHED)
On the picture, from left to right:
FichtenMoped

vonAsten

wuff

Pigsoup

AtomicRockets

WEEK FIVE - SOVIETS group portrait (CANCELED OWING TO LACK OF SIGN-UPS)