Need TV series to watch


Posts: 158
Started Sons of Anarchy , i like it . Suits my taste




Posts: 60
Spartacus. Blood & nudity = maxed out, which detracts from the show, but the action is superb.

Episode 5 = epic.
Shows I am watching
tv.com there I have all my shows. Also on trakt
House of Cards
Arrow
Last Resort
Homeland
Game of thrones
Person of interest
Dexter
Breaking in
The following
Continuum
Defiance
...



Posts: 88
just started "Under the Dome", seems decent, Lost-like

really liked OZ aswell eventho the outdated image quality might make u run away




Posts: 55
Permanently Banned
necroing

Doctor Who and American Horror Story? Are they good?
I recommend these,
http://gyazo.com/e277aa81cddb03be69c2f9ab28cf83c7
(+ Family Guy, and Happy Tree Friends for sick people like me

)

Jump back to quoted post
21 Jul 2013, 00:02 AM
silent
Luther
Sherlock
Peep Show
Sopranos
You have great taste.




Posts: 254




Posts: 71

Jump back to quoted post
10 Jul 2013, 22:12 PM
RunToTheSun
Watched the first two episodes of arrested development , cant say im hooked tbh
It takes a few episodes but it's great.
Anyone mention House of Cards yet?


Posts: 94
American horror story been mentioned yet? It's really good.
1 user is browsing this thread: 1 guest
Ladders Top 10
#

Steam Alias

W

L

%

Streak
Replay highlight
VS
cblanco ★
보드카 중대
VonManteuffel
Heartless Jäger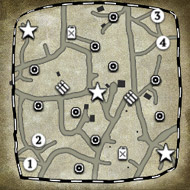 Einhoven Country

Honor it
2

Download
45
Board Info
134 users are online: 134 guests

22 posts in the last 24h
216 posts in the last week
1220 posts in the last month

Registered members:
38734
Welcome our newest member,
Ciresi17213
Most online:
1221
users on 25 Feb 2020, 12:03 PM