44:25 BUG ?




Posts: 367

Jump back to quoted post
21 Feb 2023, 06:47 AM
Howie



no bug. Just an overshot from the panther vs the inf.
Happens so often that katjas, panzerwerfer or usa ambulance die to at gun shots or shots from tanks in the background.
But its annyoing ofc.
1 user is browsing this thread: 1 guest
Ladders Top 10
#

Steam Alias

W

L

%

Streak
Replay highlight
VS
cblanco ★
보드카 중대
VonManteuffel
Heartless Jäger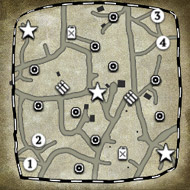 Einhoven Country

Honor it
5

Download
435
Board Info
4 posts in the last 24h
22 posts in the last week
245 posts in the last month

Registered members:
42200
Welcome our newest member,
luszczykxoin
Most online:
1221
users on 25 Feb 2020, 12:03 PM